Patients diagnosed with cancer can Be DNA Certain™ the biopsy results belong to them.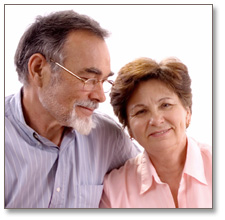 Patients diagnosed with cancer can gain peace of mind knowing the biopsy results truly belong to them. The Know Error DNA test, DNA Specimen Provenance Assay (DSPA), ensures that the biopsy tissue belongs exclusively to the patient being evaluated uncovering any specimen contamination or misidentification errors that can lead to a misdiagnosis. The biopsy evaluation process requires many steps and several medical professionals working at different locations. DSPA testing brings a higher level of diagnostic accuracy to the biopsy process reducing unknown specimen errors which can happen beyond the control of a physician.
Patients diagnosed with cancer can verify the accuracy of their first or second opinion biopsy results prior to receiving surgery or treatment. You and your physician can request the retrospective use of the know error® system to ensure your diagnosis for cancer truly belongs to you.
Once your physician's office receives the Know Error Specimen Source Verification Kit you will need an appointment for your DNA sample to be taken via a cheek swab. This swab is sent Strand Diagnostics where DSPA, a DNA test will then compare the DNA profile of your reference swab sample to the DNA profile of the biopsy tissue samples used in your diagnosis to confirm the profiles match.
You will have peace of mind knowing your diagnosis belongs exclusively to you, allowing you and your doctor to confidently proceed with your personalized treatment.
Below is a letter you can print out and take to your physician to help explain and request the Know Error DSPA test.
Physician letter to request Know Error testing  |  PDF 190KB
---